Artikel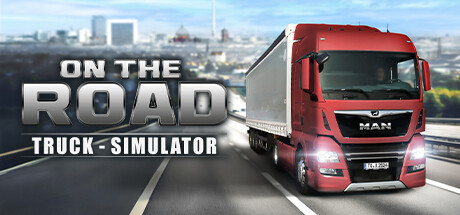 On the Road – die realistische Truck-Simulation für den PC aus dem Hause Toxtronyx befindet sich aktuell in einem fortgeschrittenen Entwicklungstadium. Nutzen Sie die Early Access-Phase, um Ihre eigenen Wünsche und Ideen einzubringen!
---
With the recent announcement of Sardinia, many from our community thought this would be the biggest addition to come in the 1.35 update. We'd like to contest that claim, as another part of the Germany rebuild is arriving in this update as well! This time, our map design team has been focusing on east and south-east areas of Germany, and they really haven't been holding back! Check out the change list to see for yourself!
 
---
WORLD OF TRUCKS EVENT - #ONETRUCKFAMILY DESTINATIONS SCHEDULE
The new season of the European Truck Racing Championship is coming. Before the 2019 season starts, the teams have a long list of places, shows, and events to show off their fast and agile
| | | | | | |
| --- | --- | --- | --- | --- | --- |
| Paris | 22 March | Oslo | 06 April | Genève | 21 April |
| Bratislava | 25 March | Manchester | 09 April | Helsinki | 24 April |
| Ancona | 28 March | St. Petersburg | 12 April | Milano | 27 Apri |
| Poznan | 31 March | Budapest | 15 April | Hannover | 30 April |
| Brussel | 03 April | Le Mans | 18 April | London | 03 May |
---
Washington: Urban landmarks
Transferring real-world environments into our games universe is always a challenging process. For example, there are many technical and practical limitations which exist, many of which are related to the games' world scale of 1:20. To help us create an immersive experience that allows players to drive in the most realistic environment possible, we use several development tricks; one of these techniques is creating and placing distinctive landmarks in addition to local architecture, which can be natural or man-made structures.
---
How Euro Truck Simulator 2 became an unlikely cult hit on PC
This article was originally published in PC Gamer 327 in January. For more great features like this sent to your door, consider subscribing to the magazine.
As I write this, 30,000 people are playing Euro Truck Simulator 2 on Steam. That's more than Artifact, Valve's new card game, and giants like Garry's Mod, The Witcher 3, and Football Manager. It might seem like an anomaly, but anyone who's spent any time in this sim's recreation of Europe will understand completely.
Czech developer SCS Software released Euro Truck Simulator back in 2012, and the game has since developed a cult following—including several members of the PC Gamer team. But why? Well, fundamentally, because it's good. It has satisfying driving physics, a vast, atmospheric map and a peaceful, stress-free way about it that you can easily lose an entire evening to. Fans of the game often describe it as hypnotic, and it really is.
But as the small development team added the finishing touches to its new game, it didn't even know if it would break even. "When we first released Euro Truck Simulator 2 into the world we weren't even sure it would be popular enough to cover the cost of development," explains Pavel Šebor of SCS. "The scale of the game was much bigger than anything we'd ever attempted before, which made its development feel like a huge risk for us."
"We'd created a few other truck sims before, so we had a lot of passion and experience to put into it. A few weeks after launch we were surprised by its popularity—and not just among fans of hardcore driving sims. People were excited and already asking for more! And six years later we're still supporting and developing it. It's by far our most-played game."
Part of what makes ETS2 so compelling is the fine balance it strikes between being a simulation and being fun and accessible. Not to mention the variety of ways to play, from simply enjoying a road trip to building an empire. "At the time of release, this combination was quite rare in simulator games. Some of our players enjoy exploring the world; some like customising and tuning their trucks; many enjoy the rags-to-riches aspect of building their trucking company up from one small garage to a huge logistics operation."
---