Artikel
As we were all busy with Pink Ribbon event, some of you may not have anticipated the approaching update. It brings some new treats, but the main reason is DirectX change and preparation for the Road to the Black Sea map expansion. Let's go through the list of Euro Truck Simulator 2 Update 1.36 Open Beta together.
A word of warning first - avoid this Beta if you are planning on completing any more deliveries for the Pink Ribbon Event - it's not supported on 1.36 and you WON'T be able to go back to any older version of the game with a profile modified by the 1.36 version of the game. There are core changes, including a different save version, so back up the profiles that you want to keep (do a manual back up just to be sure) using on 1.35 or older versions.

A big focus of the update is on DirectX 11 (11.1 to be exact). We've decided to drop support for DirectX 9 for the sake of faster and easier development. So from Update 1.36 onwards, our games won't be compatible with systems running on DirectX 9.
---
---
As we didn't talk much about this update, except on yesterday's stream (you couldn't resist, could you Pavel?), we presume it's a little bit of a mystery to most of you - so let's go through the list before you try out the Open Beta for American Truck Simulator's 1.36 Update!
---
Pink Ribbon Charity Event
Pink ribbons, and the colour pink in general, are most commonly seen during the (International) Breast Cancer Awareness Month, an annual health campaign organised by major breast cancer charities every October to increase awareness and raise funds to fight the disease.
---
Actros Tuning Pack
Truck tuning is something that is close to the heart of all truckers. If you have ever been to a truck show, you would see that the amount of love and effort that some drivers are willing to devote to their vehicles is unbelievable. Tons of chrome, expensive hand-made parts, lights and paints - they can turn a regular truck into a work of art!

Explore this phenomenon yourself, and trick up your Actros trucks in Euro Truck Simulator 2 with a million possible combinations of aftermarket parts including
---
Event: Goodyear Roll-Out!
Goodyear is one of the world's largest tyre companies and well known for its premium brand. For over 120 years Goodyear has pushed the envelope with new innovations in tyres and 'beyond tyres' setting the standard in the industry. Building on over 120 years of innovation, Goodyear just launched a full advanced range of on-road truck tyres. With the latest technologies on-board, the new KMAX GEN-2 and FUELMAX GEN-2 tyres deliver enhanced mileage and fuel-efficiency performance, while being able to cope with all kinds of weather conditions.

To celebrate their recently released new truck tyre designs along with a brand facelift that looks great; we are proud to announce that Goodyear tyres will be coming soon to Euro Truck Simulator 2!
---
American Truck Simulator - Washington
Das neue DLC ist draußen!
---
Euro Truck Simulator 2 kaufen
SONDERANGEBOT!
---
American Truck Simulator
SONDERANGEBOT!
---

Conan Exiles ist ein Online-Multiplayer-Survival-Spiel in den Ländern von Conan dem Barbaren. Erlebe eine riesige offene Sandbox und spiele mit Freunden und Fremden, um dein eigenes Zuhause oder eine gemeinsame Stadt zu errichten. Überlebe bei eisigen Temperaturen, erkunde mit Beute gefüllte Dungeons, entwickle deinen Charakter von einem einfachen Bauern zu einem mächtigen Barbaren und beherrsche deine Feinde in epischen Belagerungsschlachten.

Conan Exiles ist im Einzelspieler-, Koop- und Online-Multiplayer-Modus spielbar.

Nachdem Conan selbst dich vom Leichenbaum schneidet und so dein Leben rettet, musst du schnell lernen, zu überleben. Trotze tödlichen Sandstürmen, schütze dich vor den extremen Temperaturen und jage Tiere, um Nahrung und Ressourcen zu gewinnen. Erkunde eine riesige und nahtlose Welt – von der glutheißen Wüste im Süden bis zu den schneebedeckten Gipfeln des Nordens.

Bestimme das Schicksal deines Clans, indem du kämpfst und über das Land der Verbannten herrschst. Nutze das effiziente Bausystem, um nach und nach winzige Häuser oder ganze Städte zu errichten. Ziehe mit Schwertern, Bögen und Belagerungswaffen in den Krieg und übernimm die Kontrolle über riesige Avatare der Götter, um die Städte deiner Gegner in epischen Schlachten zu zerschmettern.
---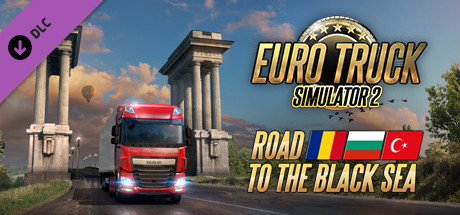 Coming to Euro Truck Simulator 2 later this year, drivers will be able to expand their company and deliver to the countries of Romania, known for the forested region of Transylvania and the surrounding Carpathian Mountain range, Bulgaria with its diverse terrain and Black Sea coastline, and the Trakya region of Turkey which is the gateway to Europe's largest city, Instanbul.
From large cities to small humble villages in the countrysides, truckers will also be able to drive on roads which lead to scenic coastlines alongside the Black Sea.
These regions also offer a large variety of industries for players to deliver to and from; including farms, logging companies and the mining industry.
Diese Spiel ist noch nicht auf Steam verfügbar
Geplantes Veröffentlichungsdatum: 2019
---
Hier, schaut mal...
---
hier mal ein Video
---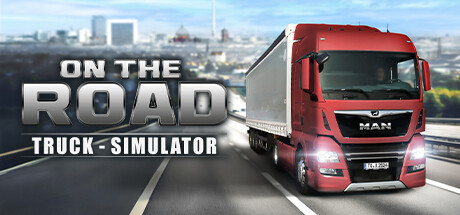 On the Road – die realistische Truck-Simulation für den PC aus dem Hause Toxtronyx befindet sich aktuell in einem fortgeschrittenen Entwicklungstadium. Nutzen Sie die Early Access-Phase, um Ihre eigenen Wünsche und Ideen einzubringen!
---
Bei SCUM erreicht das Mehrspieler-Open-World-Survival völlig neue Höhen der Charakteranpassung, -steuerung und -entwicklung: Wissen und Können sind die ultimativen Waffen fürs langfristige Überleben.
Statt 16,79€ nur 11,25€ satte 33% gespart!
---
With the recent announcement of Sardinia, many from our community thought this would be the biggest addition to come in the 1.35 update. We'd like to contest that claim, as another part of the Germany rebuild is arriving in this update as well! This time, our map design team has been focusing on east and south-east areas of Germany, and they really haven't been holding back! Check out the change list to see for yourself!

---
WORLD OF TRUCKS EVENT - #ONETRUCKFAMILY DESTINATIONS SCHEDULE
The new season of the European Truck Racing Championship is coming. Before the 2019 season starts, the teams have a long list of places, shows, and events to show off their fast and agile
---
Washington: Urban landmarks
Transferring real-world environments into our games universe is always a challenging process. For example, there are many technical and practical limitations which exist, many of which are related to the games' world scale of 1:20. To help us create an immersive experience that allows players to drive in the most realistic environment possible, we use several development tricks; one of these techniques is creating and placing distinctive landmarks in addition to local architecture, which can be natural or man-made structures.
---
How Euro Truck Simulator 2 became an unlikely cult hit on PC
This article was originally published in PC Gamer 327 in January. For more great features like this sent to your door, consider subscribing to the magazine.
As I write this, 30,000 people are playing Euro Truck Simulator 2 on Steam. That's more than Artifact, Valve's new card game, and giants like Garry's Mod, The Witcher 3, and Football Manager. It might seem like an anomaly, but anyone who's spent any time in this sim's recreation of Europe will understand completely.
Czech developer SCS Software released Euro Truck Simulator back in 2012, and the game has since developed a cult following—including several members of the PC Gamer team. But why? Well, fundamentally, because it's good. It has satisfying driving physics, a vast, atmospheric map and a peaceful, stress-free way about it that you can easily lose an entire evening to. Fans of the game often describe it as hypnotic, and it really is.
But as the small development team added the finishing touches to its new game, it didn't even know if it would break even. "When we first released Euro Truck Simulator 2 into the world we weren't even sure it would be popular enough to cover the cost of development," explains Pavel Šebor of SCS. "The scale of the game was much bigger than anything we'd ever attempted before, which made its development feel like a huge risk for us."
"We'd created a few other truck sims before, so we had a lot of passion and experience to put into it. A few weeks after launch we were surprised by its popularity—and not just among fans of hardcore driving sims. People were excited and already asking for more! And six years later we're still supporting and developing it. It's by far our most-played game."
Part of what makes ETS2 so compelling is the fine balance it strikes between being a simulation and being fun and accessible. Not to mention the variety of ways to play, from simply enjoying a road trip to building an empire. "At the time of release, this combination was quite rare in simulator games. Some of our players enjoy exploring the world; some like customising and tuning their trucks; many enjoy the rags-to-riches aspect of building their trucking company up from one small garage to a huge logistics operation."
---
Euro Truck Simulator 2
Beyond the Baltic Sea DLC brings to Euro Truck Simulator 2 the countries of Lithuania, Latvia and Estonia, parts of western Russia, and the south of Finland.
Dozens of new cities, towns, ports and villages, new industries, thousands of kilometers of roads await. You'll drive through vast swathes of low lying, verdant landscape, dotted with relics of past ages, as well as stark reminders of the great upheaval of the last century. For the first time you will drive into Russia and visit the great northern metropolis of Saint Petersburg. Going further, you will enter populous and industrially rich regions of Finland, where you can enjoy the unique experience of driving efficient High Capacity Transports.
You'll meander your way around lakes and rivers, and forests of pine and birch will often close upon you as you journey through these countries of quiet, subdued beauty. Welcome to the lands beyond the Baltic Sea…
Over 13 thousand kilometers of new in-game roads
Lithuania, Latvia, and Estonia to explore
Southern Finland containing major cities and industry
Russian territory including Saint Petersburg and Kaliningrad
24 new major cities and many smaller towns
Characteristic Baltic architecture
Famous landmarks and recognizable places
Brand new unique 3D-assets
Lush climate accordant vegetation
Local AI trains, trams, and traffic cars
Over 30 new local company docks and industries
Finland-only High Capacity Transport (a tractor and two long trailers)
Baltic-region achievements to unlock
---